MYISSUESARE.COM illuminates the accountability and transparency for everyone, including elected officials, to see what citizens desire from municipal, county, state, and federal representatives in all 50 states. It gives power and voice to the voting majority, "We the People…". Electing enough representatives, "For the People", in all political races has the potential to eliminate and or curb stumbling blocks that inhibits progress.
Chrelle Booker is the Mayor Pro Tempore for Tryon, NC, has a full time job in television broadcasting, is a licensed North Carolina Realtor, a board member of the National League of Cities "Information Technology and Communications Committee", and NLC's Women In Municipal Government. Booker was one of eight women from across the USA featured for Women's History Month 2021 in the article "Women in Local Government: Paving the Way, Breaking Barriers & Leading Differently".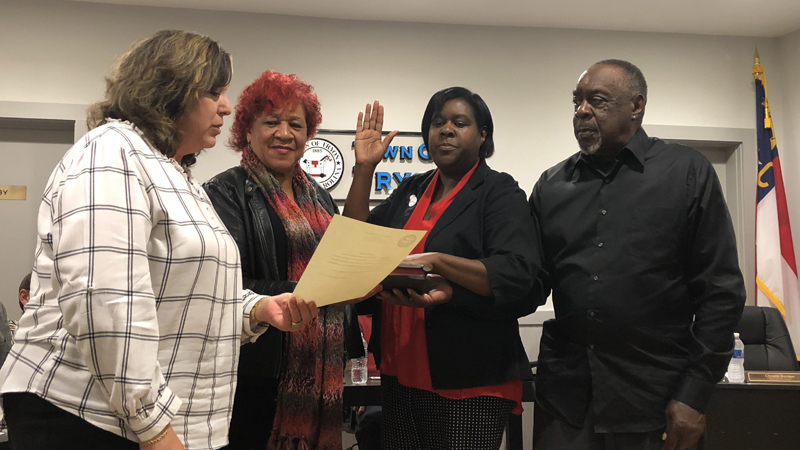 Booker feels that it is important to give back to society through service, but it is paramount to serve by volunteering with your time, gifts and talents.
ON PURPOSE AND INTENTIONAL
Elected officials and candidates have one fundamental question to answer: "What Can I Do For YOU?"
This is the most important question I can ask my constituents. What really matters is what issues are important to the citizens and the state, how well elected officials know the desires of the people, and how elected officials address and defend those desires.  U.S. Senators representing North Carolina bear not just the weight of making the right decisions for his/her constituents, but how those decisions will affect the country as a whole. 
Our time, gifts and talents are more valuable when shared with our communities, society and country. We all possess knowledge about something that will enhance and encourage somebody's life. If you want a rich, full and prosperous life, I can think of no better way to achieve it than to volunteer.
Mailing Address
Chrelle Booker
P.O. Box 1415
Columbus, NC 28722
Email Address : chrellebooker@outlook.com
Paid For By Chrelle Booker U.S. Senate